NEW Golf Car Lithium Iron Phosphate (LiFePO4) Battery Pack
We have developed a new line of drop in Lithium Iron Phosphate battery pack kits for be golf cars around the CALB LiFePO4 CAM72 battery cell. The battery pack is designed to work with our drive system and certain manufactured golf cars with the OEM drive system. The CAM72 battery is a 72 aHr battery that is smaller in stature compared to the CALB 100 aHr cells that were offered in our first LiFePO4 battery packs. With this change this allows us to manufacture 2 different battery packs. We are manufacturing a 70 aHr and 140 aHr size packs.
The 140 aHr pack has 40% more capacity than our original battery pack for which, allows for 40% more driving distance.

In addition, we are still using the Orion Jr. battery management system (BMS) to monitor the condition of the batteries and controls the charging cycle of the batteries. The BMS also controls the amount of current that is allowed to be used by the motor controller. In doing so, the batteries are always protected from being completely drained or overly charged.

THESE SYSTEMS MUST ALWAYS BE PLUGGED IN WHEN NOT IN USE! Failure to do so can destroy your investment!

HPEVS
70 Amp Hour w/650 watt charger $3725.00
HPEVS
140 Amp Hour w/650 watt charger $4255.00

HPEVS 140 Amp Hour w/1200 watt charger $4490.00

Price includes $250 shipping
Lastly, our golf car battery packs include a battery charger. The battery charger is manufactured by Delta-Q. All of these items are mounted and bolted to a plastic susbstrate making this kit a true drop-in replacement for the lead acid batteries.

5 YEAR WARRANTY

---
With the CAM 72 battery cells, we are offering two different AmpHour pack sizes:
| | | |
| --- | --- | --- |
| 140 aHr LiFePO4 Battery Pack | | 70 aHr LiFePO4 Battery Pack |
ADVANTAGES OF USING THIS BATTERY PACK:
COMPLETE PACK INSTALLS WHERE THE LEAD ACID BATTERIES WERE LOCATED
A COUPLE OF BATTERY TUB MODIFICATIONS, CONNECT A FEW WIRES, AND THE CART IS READY TO GO
NO/LOW BATTERY MAINTENANCE
LITHIUM IRON PHOSPHATE BATTERIES HAVE HIGHER EFFICIENCIES THAN LEAD ACID BATTERIES
ONBOARD BATTERY CHARGER INCLUDED
LONGEVITY; LITHIUM IRON PHOSPHATE BATTERIES LIFESPAN IS UP TO 5 TIMES LONGER THAN LEAD ACID
LiFePO4 BATTERIES ARE A MUCH CLEANER AND SAFER TECHNOLOGY AND ARE SAFER FOR THE ENVIRONMENT
DIAGNOSTICS THROUGH CURTIS HANDHELD PROGRAMMER OR CURTIS 1314 PC PROGRAMMING STATION (WITH OUR DRIVE SYSTEM INSTALLED)
This kit includes the following:
---
CALB CAM72 LITHIUM IRON PHOSPHATE BATTERIES
---
16 OR 32 (BASED ON PACK SIZE) CALB CAM72 LITHIUM IRON PHOSPHATE batteries with a pack nominal voltage of 52.4 V. The LITHIUM IRON PHOSPHATE battery is estimated to last at least two to five times longer than a well-maintained lead-acid battery thereby spreading the initial investment out over a significantly longer time period while reducing cost per kilowatt hour dramatically.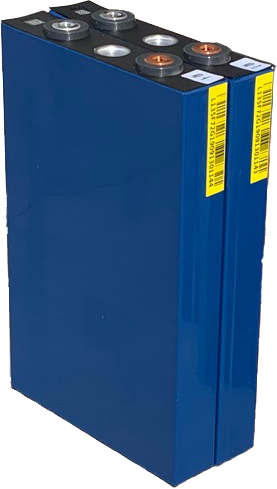 More information about the batteries:
CALB CAM 72
---
Orion Jr. BMS
---
The Orion BMS Jr. is a full featured LITHIUM IRON PHOSPHATE battery management system that is specifically designed to meet the tough requirements of protecting and managing battery packs for electric vehicles. The Orion Jr. BMS is the perfect fit for golf cars...the Jr. is designed for LITHIUM IRON PHOSPHATE battery packs up to 48V nominal (60V max), and is CANBUS enabled making it easily integrated into our golf car drive system design.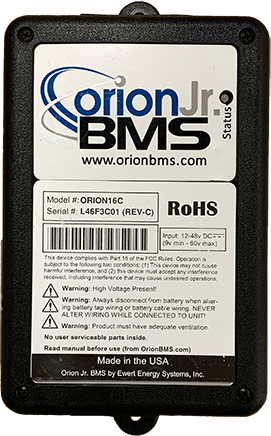 For more information about the Orion Jr. BMS:
Orion Jr. BMS
---
Delta-Q Battery Charger
---
In this kit we have also included the new IC650 or IC1200 Battery Charger from Delta-Q. The charger is very reliable and is controlled via CANBUS.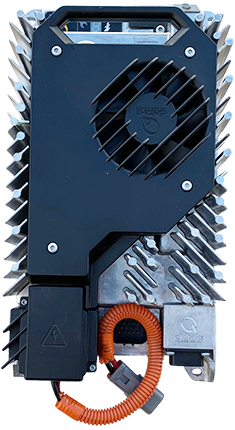 For more information about the Battery Charger:
Delta-Q Battery Charger
---
HPEVS Lithium Battery Pack Installation Instructions
---
Click on Link Below For Club Car Precedent:
Club Car Precedent HPEVS Lithium Battery Pack Installation Instructions
Click on Link Below For EZGO RXV:
EZGO RXV HPEVS Lithium Battery Pack Installation Instructions